Mary's Biography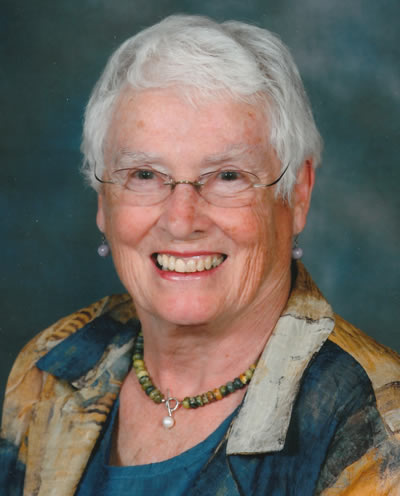 Mary Woodbury is the author of a number of best-selling books for young people plus several adult books. Her poetry is often humorous and very accessible. She is a well known writing instructor as well as featured speaker at writing related events. Her latest book is a memoir, Still Life at Sevently.
Young people know her for her Polly McDoodle series. The Invisible Polly McDoodle and The Intrepid Polly McDoodle were both "Our Choice" selections of the Canadian Children's Book Centre. She has been short listed for many awards.
Her other young adult books include:
Letting Go,
Where in the World is Jenny Parker?
Brad's Universe
A Gift for Johnny Know-It-All
Jess and the Runaway Grandpa
Originally from Ontario, Mary lived in Newfoundland, New York, and Italy before moving to Edmonton in the late 1970's. Over the years she has been extremely active in the writing community.
Mary helped found The Books Collective, a publishing house that gave many young authors their start.
Together with Luanne Armstrong and Peggy Graham, she launched the literary magazine Other Voices more than 25 years ago. Published twice a year, it remained a vibrant contributor to Alberta literary culture until just recently.
Mary was a member of the founding Board of the Writers Guild of Alberta when it begain in 1979. It's membership today numbers in the hundreds.

She helped found the local Edmonton chapter of the Canadian Society for Children's Authors, Illustrators, and Performers (CANSCAIP). Until her passing, she served on the board of YABS, the Young Alberta Book Society.

Edmonton has been her home since 1979, together with her husband Clair and recently a West Highland White Terrier named Misty.
Mary passed away quietly in her sleep at the age of 77 on January 19, 2013.
| | |
| --- | --- |
| | Reading to children is a great pleasure for Mary. |