STILL LIFE AT SEVENTY CONTENTS
Mary Woodbury's exciting new memoir STILL LIFE AT SEVENTY is now available. It contains a number of her previously published stories that have captured readers who appreciate her depth and humour. There are a number of new pieces that have not been previously available. Then there are the poems that explore what it means to be young or middle aged or in those golden years that are sometimes less than golden but always rich with relationships.
An Ontario Childhood

Brushing Grandmas' Hair
Christmas Skates
Drowning
Lessons Recalled
Aunt Laura
Big Momma
Remembrance Day I & II
Early Friends
My Mother Always Ordered Scallops
The Rocky Road of Romance
Grade Thirteen
Chaos and Order

Colour Me Woman

My Alice Blue Gown
Anniversary
Some Bliss You Cannot Share
Christmas '61
Christmas '62
North Ontario
Adoption Hopes
Flirting with Utopia
The Italian Activist
Keeping Up with Sister Kathleen
Bus 149


Call Me Creative

It Starts with a Story
Enter Singing
Transfiguration
Writing
Portrait of the Artist as a Young Woman
Teaching Myself to Type
Sometimes I Wish
Too Exciting for Words
Birthing Memoir
Why I Love Research
In the Athabasca Woods
Toronto Times Three
Endgame 2008
An Old Dog in a New House

What the Mirror Tells Me

A Faith Filled Life
I Love Him
Shaving My Legs
Talk Back Time
Good Grief
A Heavenly Day
Two Ripe Strawberries
I Live With Ghosts
I Can't Do It All
Notes From an Old Poet
I Was There
Reflections on Dying
Reflexions on Aging
Owed to Clair
Aging Well
Introduction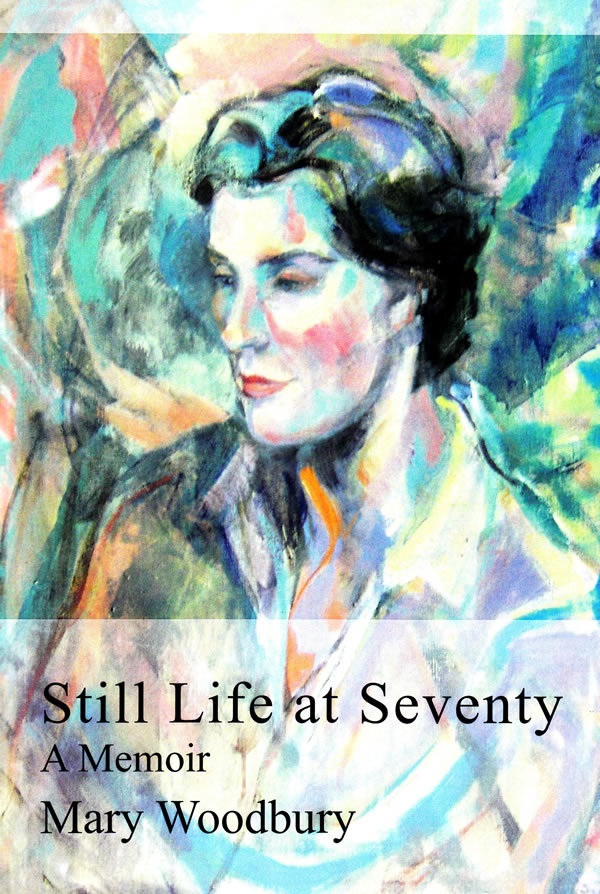 I think it was the American poet Maya Angelou who said, "There's a world of difference between living and having a life." I have had a life. I have been granted a rich and long healthy life. I am thankful every day for the privilege of being alive on this planet.
This book is a literary scrapbook of that life so far. Some of the poetry, personal essays and stories have been previously published or read aloud as performance pieces. This collection by no means records my whole journey. Rather it dips and dives into what I consider the four stages of my life; my childhood in Ontario, my twenties with marriage, motherhood, early career and activism, my life as a creative artist, and finally poems and prose about the art and anxiety of aging. My son Peter said he always read my novels to find out what event or situation in our family's life I had used, disguised or lent to my fictional characters, to help my story along.
I have pulled this volume together for three reasons. In the first place, I have always written for myself. Writing helps me understand the way life is. I have recorded some of the gifts that various events and people have brought to me. My maternal grandmother, Mary McAllister Darby, told me her family stories, which included several ghostly tales, when I was very young. She nurtured my desire to know more about the lives of the men and women who went before me, the Scottish and Yorkshire immigrants of the early to mid1800s. Not so much the data but their personalities and struggles as people. Unfortunately there are few records. Perhaps that is one reason I turned to fiction. Her stories, my mother's love of reading and my own love of literature did encourage me to record bits about my own life. Secondly, I write these reflections for my family; for my dear grown sons, David, Robert, Ian and Peter, and our grandchildren. They may not long for the stories now but perhaps in the future, like me, they'll be glad of them.
And finally, I will publish this collection for my friends and peers, especially all those incredible writing women who have enlightened, encouraged and engaged me in my pursuit of a career in the literary arts. I offer this manuscript in a spirit of sisterhood not as a book full of wisdom or advice but as glimpses of one Canadian woman's life in the last two-thirds of the 20th Century and the first years of the 21st.
We all need stories: like candles they light the funny, poignant, dark or scary corners of our past, present and future. Stories inform our journeys and give us the courage to move on. I share mine in the hope that others will celebrate and share theirs.
Price: $14.95 plus $2.00 postage.
---
To order, send your cheque for the books plus postage (no GST) to:
Talking Stick Press
#404, 10319 - 111 Street
Edmonton, AB T5K 0A2