Mary Woodbury - "Mistress of the Modern"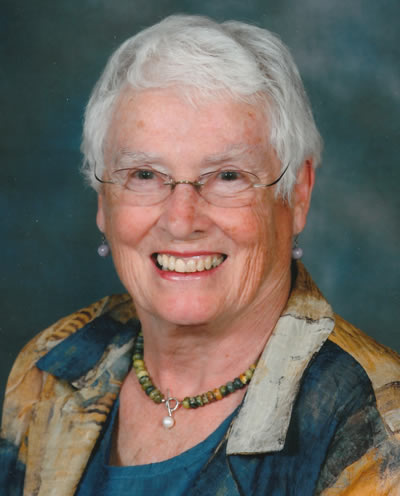 Mary Woodbury has just received the honour of being named "Mistress of the Modern", one of seven honoured in a gala celebration at the Alberta Art Gallery. The art galary exhibit features ten women whose artistic output from 1935 - 1975 was outstanding, but whose work has not been adequately recognized.
The seven chosen as a contemporary "Mistress of the Modern" are outstanding women whose contribution has not been adequately recognized. Mary's citation reads:
Mary Woodbury has been a fixture of the Alberta literary scene for decades. best known as a writer of books for young people, Mary has experimented with numerous other genres and through her important work in publishing, writing organizations and workshops, has fostered the thriving community of writers in this province.
Growing up Mary always wanted to write but was told that, as a young woman, she could have one of a very limited number of careers. Mary quietly wrote, publishing here and there, for years. After settling in Alberta in 1979, Mary began her writing career in earnest and writers and readers alike have since benefited from her talent, energy and ingrained sense of community. She was particularly motivated by her supportive husband and children. There are countless stories of writers young and old who have been inspired or encouraged by Mary's warmth and insight.
Nearly 25 years ago, Mary, along with three other writer friends, formed Other Voices, a biannual literary magazing that has since gone on to publish the work of writers from Alberta and around the world. Other Voices has provided a space where unheard voices, particularly of women writers, are celebrated. It is truly one of the foundation stones of the Alberta literary community. Additionally, Mary has been instrumental in the formation of the publishing houses "The Books Collective" and "Hodgepog Press", as well as the Writers Guild of Alberta and the local chapter of the Canadian Society for Children's Authors, Illustrators and Performers. Through her numerous mentorships and workshops, for adults, seniors and youths, she has influenced several generations of writers in Alberta.
The written word is one of the most important methods we have for celebrating Alberta stories and nurturing a diverse, thriving culture. Mary's impact on the Alberta literary community has been immense and her talent and hard work will resonate for generations.
View some of the pictures from the presentation -- and check out Mary's books, using the links above.
| | |
| --- | --- |
| | The nomination process for Mary was organized by Jeanna Baty, and seconded by Alice Major, Shirley Serviss, Dianne Linden, Stephanie Gregorwich, Cheryl Edwards, and Colleen Heffernan. Former Edmonton City Counsellor Michael Phair was among the first to congratulate Mary. The Premier of Alberta Alison Redford was present to congratulate all the honourees. |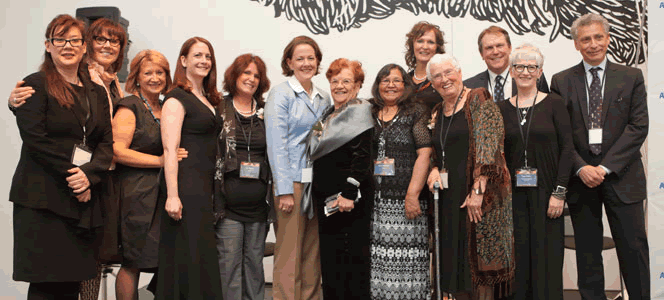 MISTRESS OF THE MODERN honorees along with dignitaries at the Alberta Art Gallery presentation.
To listen to Mary's interview and learn more about the presentation, go to http://wearealberta.ca/OurCommunities/Sponsorships/MaryWoodbury/tabid/260/Default.aspx