Poems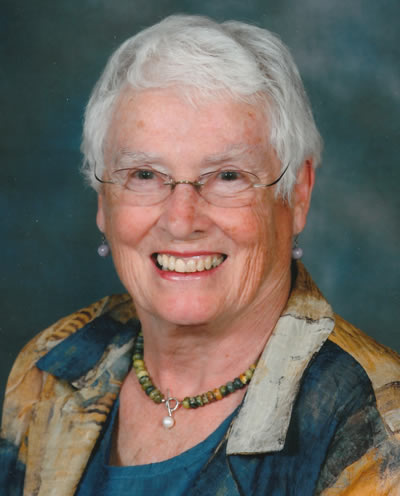 Here are some of the poems from Mary's memoir, Still Life at Seventy.
Aging Gracefully
I did my sixties
Rather well thank you.
Wrote several books
Married off my kids
Welcomed several grandchildren
And shed ten pounds

But the seventies
Are a different animal altogether
I feel as if I've been body-checked
Against the boards by a female
Hockey player
Wearing diamond earrings
And a team jersey with
My nation's flag on it
It's a new game, that's for sure
And knee pads are no protection

I was there for the other revolutions
In the nineteen sixties and seventies
Fought for tolerance and freedom
For other races, women, the disabled,
Other faiths, gays and lesbians-

Now at seventy-seven I respect the wisdom
And the skill that for the most part
Remains untapped in the older generation

I fear
Our voices are too faint
Speaking as we do
From wheelchairs
And power carts
Nursing homes and
Extended Care facilities
Gated communities
And Tim Horton franchises
Where we sip coffee
And nibble a sour cream donut

What do we want?
To be heard as we face
The inevitable changes
To be seen as we cross
The street or approach
A salesclerk or a stranger

We need help
Sorting out what life is about
What success looks like
At seventy or eighty or ninety
How do we deal with the anger
Over declining desire
And diminishing energy

We have difficulty
Celebrating endings
as well as beginnings

Of course we were trained by a stoical Depression-era Generation of sturdy folk
who never discussed
Private matters or family secrets

It's time we opened the Pandora's box
Of Aging and dared to question, damn it,
Gave voice to our anxieties, phobias and fears,
Our dreams, schemes, whims and wishes
Without looking over our shoulders expecting
Reproving glares from the generation behind us
Who have gone to therapists and fitness gurus
Spas and five star resorts to lower stress
And build quality family time into their lives.

The fight continues for tolerance, justice and peace
Are things any better than when we started?

Someone bombs a holy site in Iraq.
Mud buries a village in the Philippines,
a just-born baby receives a new heart
My son flies a burning plane to safety in the north
And a jeep blows up in Afghanistan.

God, my dear and mysterious God, that is within everything
Including me (and even Your existence is denied by many)
-may I face what lies ahead and not hide or run away.
Help me hear the poetry singing through all of life
like the Northern Lights that dance across the late night sky

Give me the courage to share the laughter
The tears and the one-glass-too-many-because-life-is-good moments
With spouse, friends, sons, daughters and grandchildren
So they will approach their seventies
With more wisdom than I have
Because I walked the path before them
And cared enough to share my story.
Sometimes I Wish
Sometimes I wish I weren't the kind of person
who tells stories about herself all the time
I envy people who never reveal anything
to stranges or friends
For me the salty skin the fingered curl
at the nape of the neck the lingering smell
of Anais Anais perfume only hint at the body
the heart the mind you meet on the street
walking or talking to strangers or friends
How can I know who I am or who you are
if I do not share my story if I do not listen
to your tale of today or yesterday in your
magnificent mundane meaningful life
A shared story is as precious as a gem
as warm as a kiss between strangers or friends
Our soul numbs without it
Maybe I'll stay the way I am
and celebrate that story
with strangers and friends
Too Exciting for Words
Poets find real life too exciting for words
One morning years ago I woke with a small girl's foot
pushing my arm. My three year old granddaughter
was sleeping sideways on the other side of the bed
with two teddy bears, a stuffed grey rabbit
and a velvet mouse with a skinny tail.
I watched her sleeping and knew by the way
her body shifted, her eyes behind those lashes
moving rapidly, and her fingers reaching for her ear
that she would waken soon. My usual quiet house
would erupt with sound and bustle.
Would you understand if I told you
that in that insant I could have died
of happiness and been called home to heaven.
And yet I knew the day would be full
of moments like that ... richer than Christmas cake
with marzipan icing.
Poets find real life too exciting for words
Later they savour each morsel of the day.
I cannot write well about the splendour of
that three year old's smile as she woke
and saw me, her grandma, lying beside her.
Haley laughed at our silly old terrier
sleeping upside down at the end of the bed
paws waving in the air, belly bare to the breeze.
Then the little girl placed the two teddys, the rabbit
and the skinny-tailed mouse back on my dresser
for safey. Haley knew the terrier had been guilty
of eating eyes out of stuffed toys. Our dog was wise enough
to be jealous of small children from faraway cities
sleeping on my bed.
This poet finds real life too exciting for words
Later when the car had driven away
the dried up Play-Doh had been scraped off the maple coffee table
and the tea pot rinsed and put away
I found that words were all I had
and writing gave me the same sensation
as a second piece of fruit cake
after the dinner guests had gone.
Reflection is half the joy
just as anticipation is half the excitement.